Kathykath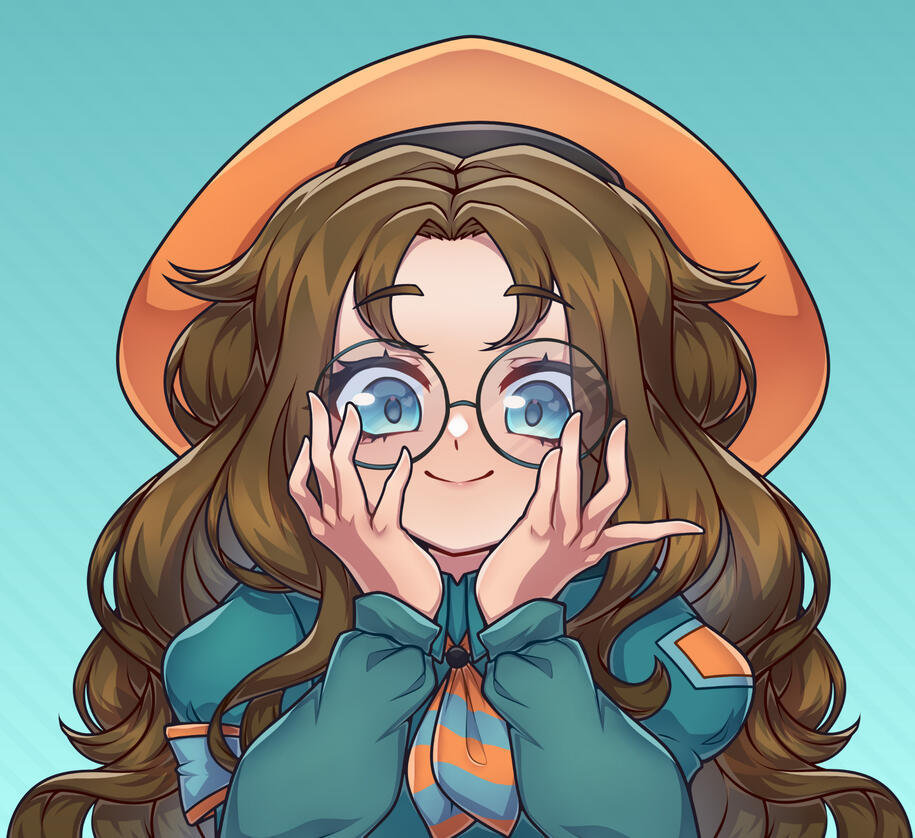 Designer and Illustrator
Logos, Overlays (animated and static), panels, emotes, badges, streamloots cards.
Commissions [OPEN / ABIERTAS]
I am not taking emotes commission by the moment
No estoy recibiendo comisiones de emotesPlease read my term and conditions / Por favor lee los términos y condiciones
Terms and conditions
ESPAÑOL
—El precio NO INCLUYE el uso comercial, si deseas revender mi comisión o lucrar con ella se cobrará el doble del precio (Esto se refiere a creación de merch promocional o la creación de bundles para otros vtubers).
—El pago se hace via paypal. Para comisiones que incluyan un solo item se iniciará la comision al pagar el 100% del valor de la factura / Para paquetes se puede realizar el 50% del pago para iiniciar y el 50% restante al momento de entrega.
—Postearé en mis redes la comision que realice, en caso de no querer que la publique debe notificarse con anterioridad.
—El precio incluye un máximo de cuatro revisiones, en caso de necesitarse más cambios se cobrará cada revisión en 4€.
—Me reservo el derecho de rechazar una comision si siento que no puedo realizarla correctamente.
—Después de empezar la comision no se realizan reembolsos, serán realizados únicamente si no soy capaz de terminar el pedido.
—No puedes tomar autoria de mi trabajo o revender mis comisiones, por favor siempre taggea mis redes sociales al momento de publicar mi trabajo.
—Comenzaré a trabajar en tu comision una vez el pago sea realizado y sea tu turno en la lista de espera.
—Órdenes urgentes pueden ser solicitadas con un recargo dependiendo de los items ordenados.
—NO entrego mis archivos editables, en caso de querer un editable, haré un recargo del 50% del valor total del pedido o item del editable. El mismo debe ser solicitado al inicio de la comisión
—Se aprecian las propinas n.n
ENGLISH
—The price DO NOT include the commercial use. If you want to profit from my work I will charge double the value (This refers to selling merch or vtuber bundles with my designs).
—Payments are made via PayPal. 100% payment is required upfront for Single Items / For packages you can pay 50% upfront and 50% when I finish your commission.
—I will post in my socials the commission I design for you, if you don't want me to post it we should discuss about it before finishing the order.
— The price includes 4 revisions, afterwards each revision will be 4€.
—I reserve the right to refuse or cancel a commission for any reason.
—After I begin there will be no refunds allowed unless I am unable to finish the commission in which case I will issue a full refund.
—You can't take credit for my work or resell them, please always tag my socials when you publish them.
—I'll start workink in your commission once paid and once it is your time in the queue.
—Urgent orders can be rushed with an extra charge (depending on the order).
—I do NOT give my editable files, if you want a a editable file I will charge an extra 50% over the total item. This have to be ordered at the beginning of the commission
—Tips are appreciated n.n
PORTFOLIO
ENG Select the section of your interest
ESP Selecciona la sección que sea de tu interés.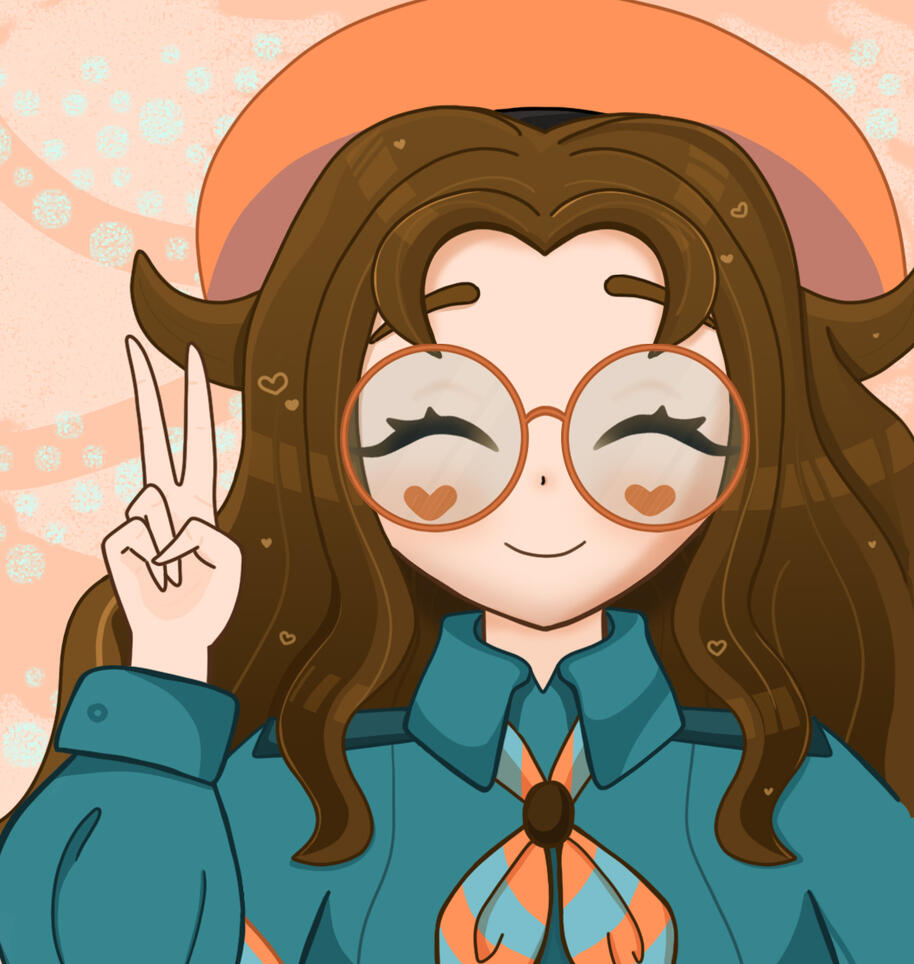 PANELS & Model Reveal
Model Reveals
ENG The model reveal pack includes 5 Images (4 reveal goals). You can add a designed reference sheet made with the model provided by the client for an extra.
ES El paquete de model reveal incluye 5 imágenes (4 objetivos para revelar). Puede diseñarse una hoja de referencia con el modelo dado por el cliente por un extra.
commissions
| Item | Precio/Price |
| --- | --- |
| Social media post | 8€ (Base P.) |
| Static Overlay | 15€ |
| Schedule/Horario editable | 20€ |
| Animated Overlay | 25€ |
| Paneles simples | 15€ (Base P.) |
| 4 Streamloots Cards | 20€ |
| Logo | 35€ |
| Model Reveal Pack | 20€ |
| Patterns | Depending on complexity |
| Paquetes/Packages | Precio/Price |
| --- | --- |
| 4 Static Overlays | 55€ |
| Set Bronze (Logo + 2 Overlays) | 60€ |
| Set Silver (Logo + 2 Overlays + Editable Schedule) | 80€ |
| Set Gold (Logo + 4 Overlays + Simple Panels + Editable Schedule) | 125€ |
Los precios pueden variar dependiendo de la complejidad / Prices may change depending on complexity
ESP
—Los overlays NO incluyen ilustraciones, en caso de desear algun elemento ilustrado de alta complejidad se cobrará un cargo adicional.
—Si hay algo que no este en la lista pero quieras que lo diseñe, preguntame! Podemos discutirlo y colocarle un precio.
—Todos los precios son en Euros y pueden cambiar dependiendo de la complejidad.
—Recargo por editables 50% / Recargo por pedido urgente (Dependiendo de la complejidad)ENG
—The overlays do NOT include illustrations, if you want me to illustrate a complex element I will charge it as an aditional.
—If there's something you want me to design but it's not on the list, ask me! We can discuss it and I'll put a price.
—All the prices are in Euros (€) and can change depending on complexity.
—Extra charge for editables 50% / Extra charge for urgent orders (Depending on complexity)
commission form
ESPAÑOL
—Cualquier pregunta que tengas sientete libre de escribirme a mis redes sociales antes de comisionar. Si estas listo para hacer tu pedido enviame este formulario via Twitter o Discord (KathyKath#6121).
Enviar el formulario significa que leiste y estás de acuerdo con mis términos y condiciones.
—Las referencias pueden incluir imágenes de tu modelo, elementos que quieras incorporar, colores y estilo de preferencia, estilos de letra que te gustarían, overlays o logos referenciales, pero ten en cuenta que los usaré de inspiración, no copiaré ni replicaré lo que me envies.FORMULARIO PARA COMISIONAR
—Nombre:
—Items a comisionar:
—Email de Paypal:
—Referencias:
—Información adicional:
ENGLISH
—If you have questions feel free to contact me through any of my socials before commissioning me. When you are ready to order send me the next form via Twitter or Discord (KathyKath#6121).
Submitting the form means that you have read and agree to my terms and conditions.
—References could include pictures of your model, elements you want to include, colors, fonts and style of preference and overlays or logos you liked, please take in count that I wont copy or replicate those references.
COMMISSION FORM
—Name:
—Commision items:
—Paypal Email:
—References.
—Aditional info